Semantic web is getting more and more important. It's not just another buzzword. Semantic web allows data to be shared and reused across application, enterprise, and community boundaries [1]. One of benefits is that web pages with a clear semantic structure are more understandable for search engines.
If a website should be semantic then its source code (HTML) has to be semantic. HTML5 semantic elements aren't good enough because they are too general. So let's extend HTML5. We have a few choices here – RDFa and some microformats.
One of microformats is Microdata. Microdata is actually a set of HTML attributes and elements used to describe meaning of web page content. I'll illustrate how simply it can be used.
Why I chose Microdata? I think it has simpler syntax than RDFa and because of schema.org (I'll explain later in the article).
Example of turning non-semantic HTML into semantic HTML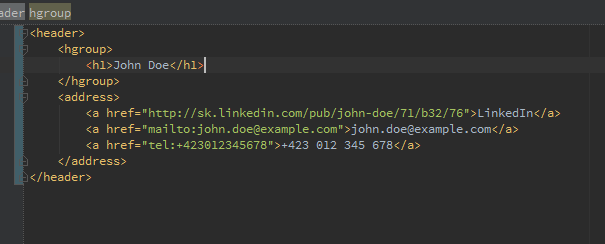 Example of a curriculum vitae header

With Microdata attributes